Please contact our Professional Team on: Tel: 020 8440 7488 Tel: 020 8440 9185 option 4 Email: professional@oldfoldmanor.co.uk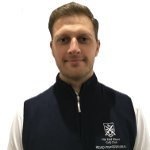 Glen Portelli - Head Professional
Glen has been a PGA Professional since 2012 after a successful amateur career. Glen has since gone on to be one of the leading PGA Professionals in the UK and competed in the 2016 Northern Ireland Open. 2018 has proven to be Glen's best season to date with over 7 Professional wins already this summer. Glen has a keen interest in short game and helping people with on course management whilst also assisting Hertfordshire Golf develop the counties young elite golfers. With over 9 Years Golf Retail experience, visitors and members can be assured of a great service when visiting the Professional Shop.
---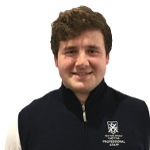 Stephen Topping - Assistant Professional
Stephen is our Custom Fitting Technician and has a passion for golf equipment and improving people's game through both coaching and their equipment. Stephen will commonly be seen in the club, out on the golf course, teaching on the range and in the shop. He prides himself in the excellent customer service and general friendliness he provides to everyone who walks through the door.
---